Update:
LEAVENWORTH, Wash. - A 15-year-old girl who was reported missing from her Moxee home has been found safe.
According to a release from the FBI's Seattle office, Kayla Rose Lewis-Dosher was found in Leavenworth.
Previous Coverage:
MOXEE, Wash. - The FBI is asking for help finding a missing Washington girl who was last seen Tuesday.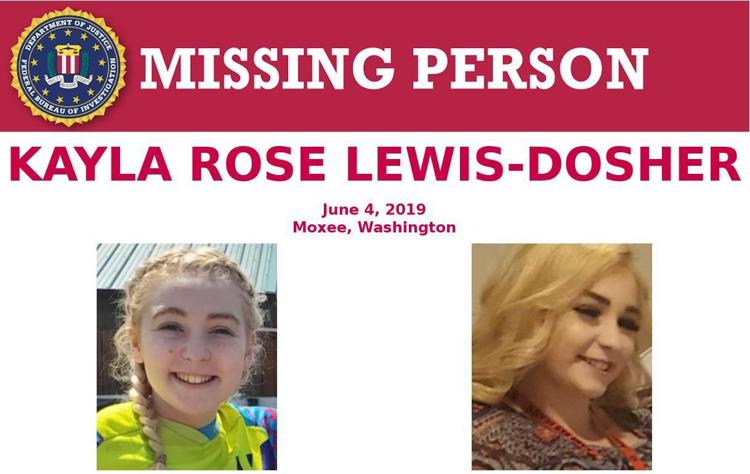 They say 15-year-old Kayla Rose Lewis-Dosher was last seen at her home in Moxee, Washington on the evening of June 4, 2019. 
Lewis-Dosher is described as being 5'3", 105 pounds with blonde hair and blue eyes. 
She may have traveled outside of the Yakima County area, according to the FBI.
Anyone with information regarding Lewis-Dosher's whereabouts is asked to call the FBI's Seattle Field Office at (206)622-0460, then dial 0. Tips can also be reported anonymously reported online at tips.fbi.gov.