If you build it, they will come. The New York Yankees and Chicago White Sox that is.
If you build it ... pic.twitter.com/F3ydl0IQUo

— MLB (@MLB) August 8, 2019
The allure of "Field of Dreams" has not waned in the 30 years since it was released in theaters, and the legend of that magical field is about to grow even more.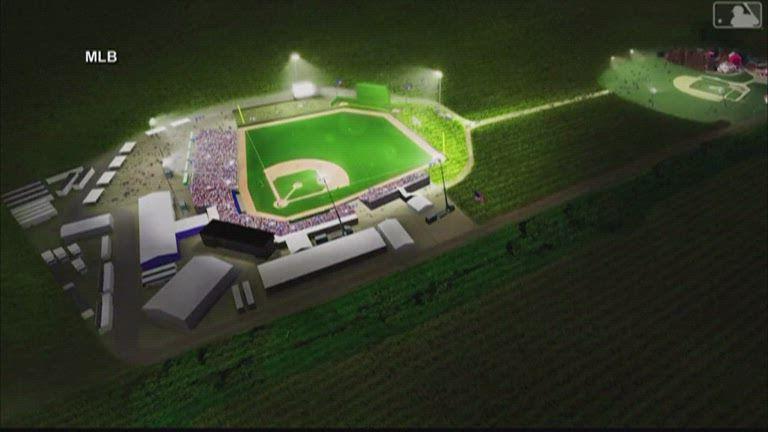 Major League Baseball announced Thursday that the Yankees and White Sox will play a regular-season game at the iconic "Field of Dreams" in Iowa in 2020.
Is this heaven?@Yankees-@WhiteSox, see you in Iowa on 8.13.20. pic.twitter.com/5GGbH7TWuq

— MLB (@MLB) August 8, 2019
Unfortunately, the actual field built for the movie can't be used, so the MLB will construct an 80,000-seat ball park right next to the location with a path between the two fields.
The #WhiteSox are excited to partner with @MLB to host the first-ever major-league game at the Field of Dreams in Iowa! This game will be against the New York Yankees on August 13, 2020. pic.twitter.com/hco3e6tCqu

— Chicago White Sox (@whitesox) August 8, 2019
The game will be played on Aug. 13, 2020.
Sources confirm this won't take place in Heaven, it will take place in Iowa.
Coming soon... pic.twitter.com/JrgELTfSDt

— Chicago White Sox (@whitesox) August 8, 2019
.@MLB is building it, and we are coming!

MLB Field of Dreams is becoming a reality and we're excited to be a part of it next season.

Also, sorry Costner, but this poster wins. pic.twitter.com/l05kWK1Tmt

— New York Yankees (@Yankees) August 8, 2019