The 1A/2A state basketball tournament concluded at the Yakima Valley SunDome on Saturday.
Four state champions were crowned including Ellensburg, who capped off a perfect 25-0 season.
In the other classifications, the Lynden boys won the state title at 2A, the Lynden Christian boys at 1A and the Nooksack Valley girls at 1A.
Listed below are the final finishes from all local teams that made it to Saturday in Yakima:
2A
Prosser boys finished in fifth place after losing to Pullman in the third place game 57-53.
Issak Hultberg, JJ Reyes, Koby McClure and Kory McClure all notched double digit scoring totals in the final effort of the season. Flores was named to the All-Tournament second team.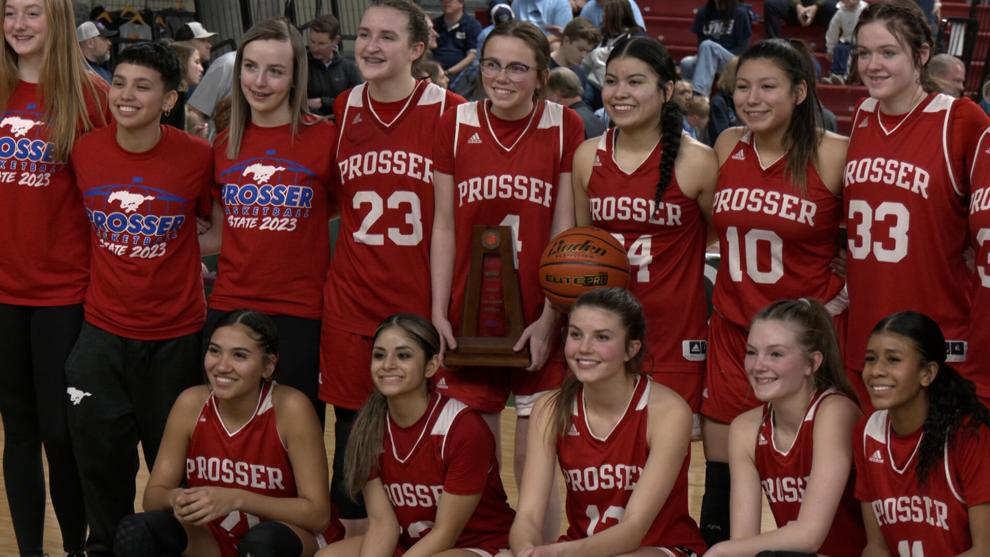 Prosser girls earned a third place trophy after beating White River 53-50.
Adriana Milanez hit a game-winning layup with less than a minute remaining to help lift the Mustangs. Laylee Dixon scored 21 points in the winning effort.
1A
Toppenish boys dropped down to fifth place after losing to Blain 70-60 in the third place game.
Seniors Josh Perez and Shane Rivera led the charge for the Wildcats one final time. Perez added 24 points to his Toppenish record setting scoring total, and Rivera collected 25 points in his last outing as a Wildcat.
Zillah boys added a fourth place trophy to the short drive home after beating Overlake 77-58.
Luke Navarre crossed the single-game 30-point mark with a 31-point outing in his final appearance as a Leopard. He added 10 rebounds in his final sendoff, and Yisrael Sandoval scored 15 points in the win.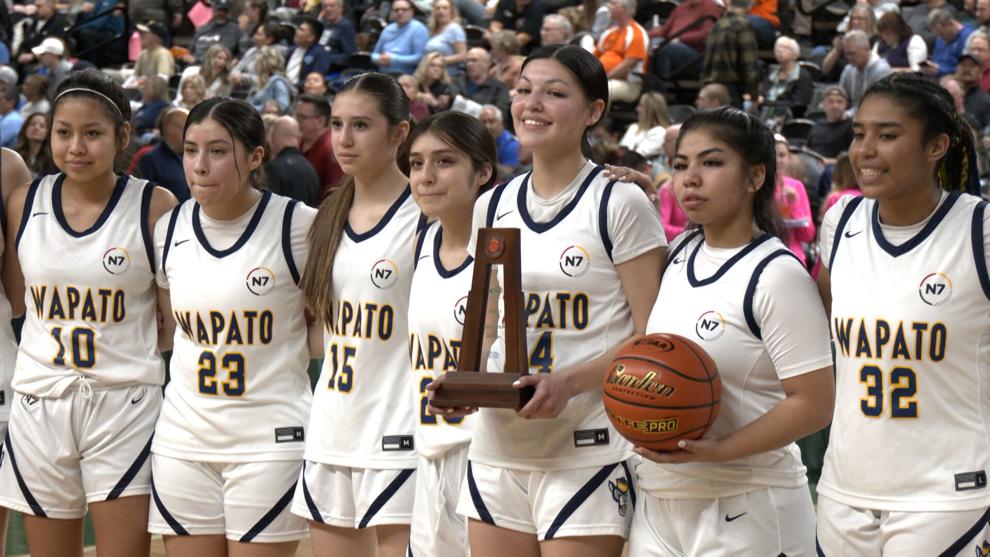 Wapato girls improved on their 2022 season with a third place trophy after beating King's 65-53.
KK Bass achieved a double-double in her final performance with the Wolves. She knocked down four three-pointers in a 29-point outing to go along with 11 rebounds.