The Yakima Canines are looking to make their long-awaited debut this spring. The Canines are an indoor football team competing in the American West Football Conference.
They were set to play in 2020, but the pandemic delayed those plans by a year. The Canines braved the winter weather and held tryouts over the weekend.
The Yakima Athletic Club hosted the tryouts and Yakima Mayor Patricia Byers was present showing her support for the Canines and Yakima sports community.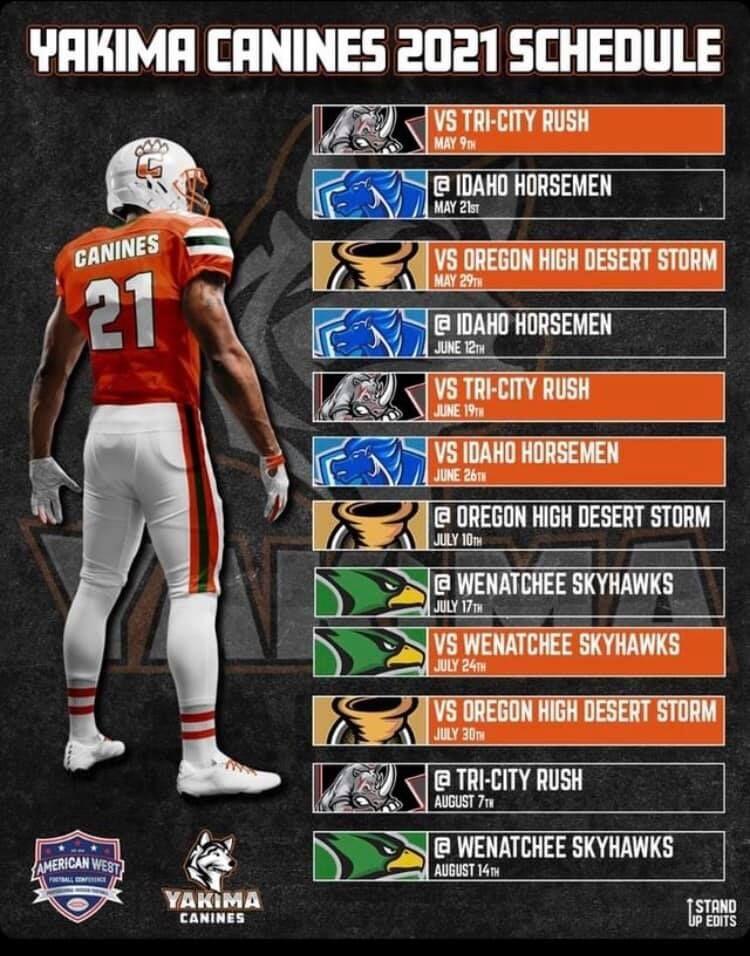 "We are a city that loves our sports," said Byers. "We participate, we support. We do everything we can, so it's very exciting to be able to see them come back into Yakima and start their season."
Owner and head coach Warren Reynolds says that while the pandemic was impossible to predict, the team has been biding their time.
"No one expect the Covid to happen," said Reynolds. "We were ready to play last year, and we have some dedicated players that moved here from other states and ready to play."
Andrew Bonfiglio is from Ohio and is here to play for the team. The Canines roster will be comprised of national as well as local talent.
"I think we're just looking for some local players that can help us out a little bit," said Bonfiglio. "We got guys from all over the country and we are looking for help wherever we can."
Yakima-native Nico Guerrero is vying for a spot on the roster. He says that arena teams like the Yakima Canines provide a unique opportunity for athletes to play beyond high school or college at the professional level and gain experience.
"This is actually my first time playing beyond high school," said Guerrero. "I graduated in 2015 and then have just been waiting for this opportunity with the Yakima Canines. We were ready last year, but Covid and everything going on we couldn't play but ready for sure this year."
The Canines start practice in April and open their season on May 9th at home when they host the Tri-City Rush. As for the question of fan restriction, that will be answered later on down the road.