CLE ELUM, WA - The Kittitas County Sheriff's Office is searching for 30-year-old Andrew Morgan of Mississippi, whose car was found abandoned after a minor accident off I-90 near Cle Elum last week.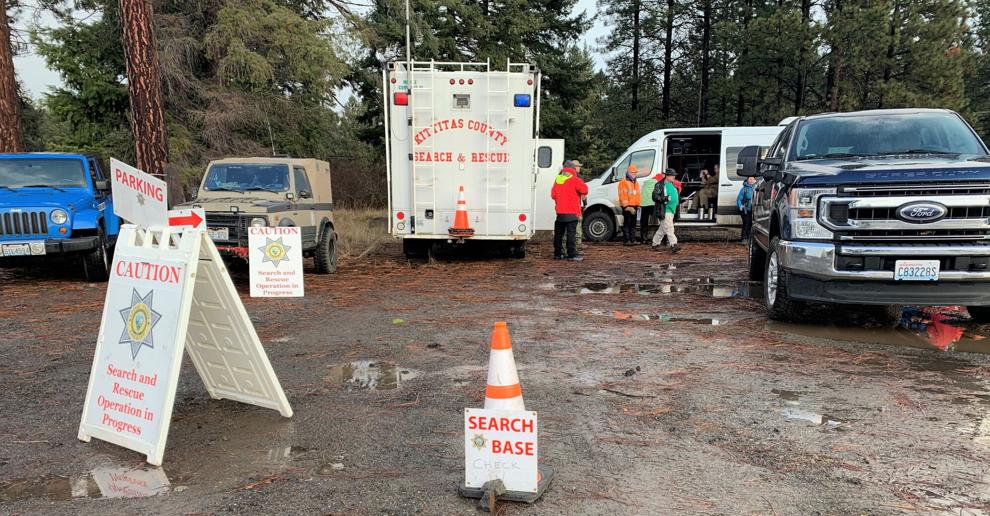 The Sheriff's Office is conducting an ongoing search for Morgan in the area his car was found.
Right now The Kittitas County Sheriff's Office is using ground teams, dog teams, drones and marine vessels.
Morgan's family is concerned he may have had a schizophrenic crisis similar to one he went through last year, when he fled Seattle for Mississippi, thinking he was being pursued.
Morgan recently told his family in Mississippi he was living and working in the Seattle area but recently stopped talking to his family.
His family was then alarmed to get a notice from the Washington State Patrol that Andrew's car was impounded on Tuesday 11/16.
It had been involved in a minor one-vehicle accident off Interstate 90 at the Bullfrog Road exit, around milepost 80 near Cle Elum.
When Washington State Troopers found no one with the car, they impounded it and sent the notice of impound to the registered owner, Andrew's mother in Mississippi.
Morgan's family immediately called the Washington State Patrol, who contacted Kittitas County Sheriff Office and started the search.
They believe he's stopped taking the medications that help stabilize his schizophrenia and might have put himself in danger.
In their initial search, Kittitas County detectives found the keys to Morgan's car, his cell phone and some clothes where he apparently dropped them when leaving his car behind.
Andrew Morgan is 5'7" and around 140lbs and has an animal tattoo on his neck, his hair could be longer than in provided photos, and he could have facial hair.
Morgan's family is asking anyone with information about his whereabouts to come forward by calling Kittcom, Kittitas County's unified dispatch center, at 509-925-8534.