PASCO, WA- From chocolate hot cocoa bombs now to breakable chocolate hearts. One local baker is putting her spin on these popular treats and breaking into her business.
Sandra Guzman, a local baker in Pasco has always loved to create. 
"I've always had a passion for baking and cooking ever since I was little. My family would always tell me you should start something... you should start selling your desserts so that way people can try them because they are really good," Guzman said.   
Three months ago Guzman decided to post her creations online launching her business, Wish and Dream Creations. Selling her take on chocolate-covered treats, flan, and of course- the breakable hearts.
We've seen them on social media. The mini hammer, the heart made out of chocolate, and the sweet surprises inside. Guzman knew she wanted to try her take at the breakable chocolate hearts. 
"I never thought I would get so many orders and people wanting the breakable hearts...everyone loves them," Guzman said.
Guzman has now had orders from all over the state and as far as Indiana.
Each heart filled with a different surprise. From gift cards to candies and some even bigger requests.
"I sold a breakable heart to a guy, he gave me the keys to a car that he had bought for his girlfriend. So that made me excited. I was excited for his girlfriend!" Guzman said. 
For Guzman, it's the reaction her customers have to her creations.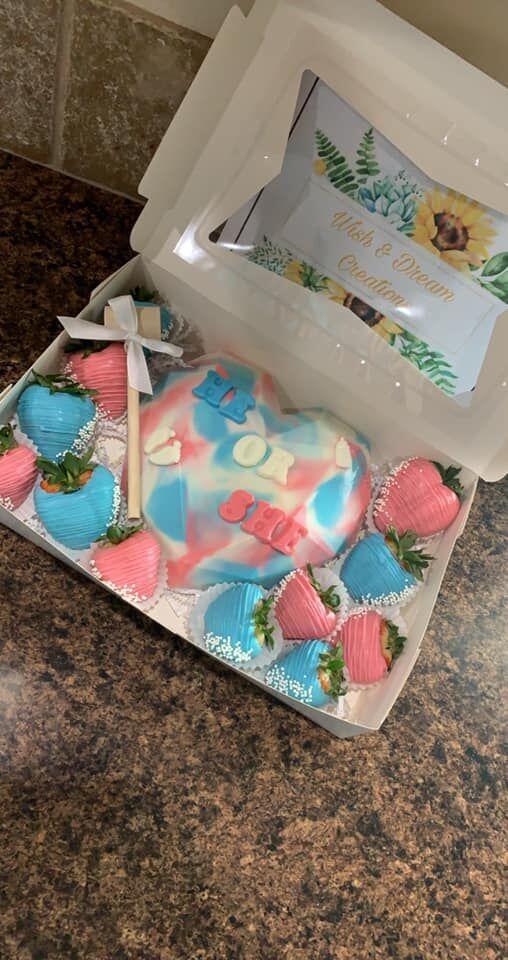 "I see their faces when they see the breakable heart and they're excited and they tell me oh my gosh this looks nice you did a great job and it makes me feel blessed, nice that I can put a smile on someone's face," Guzman said. 
For more information about Guzman's business, or to place an order visit her Facebook page, Wish and Dream Creations.