11-27-18 UPDATE:
KENNEWICK, WA - Kennewick Police teamed up with deputies out of Umatilla County to arrest a suspect in the Umapine Creamery homicide early Tuesday morning.
Police found the suspect, Desidero Cruz Vargas hiding out at Clover Island Inn.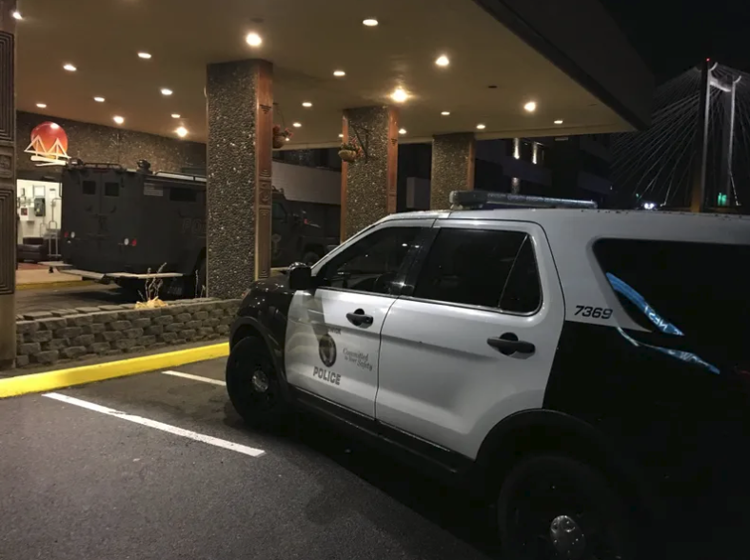 They say Vargas is connected to the homicide of Renee Luiz-Antonio at the Umapine Creamer west of Milton-Freewater that happened Wednesday. Umatilla County Sheriff's Deputies say the two were employees at the creamery. 
Deputies found Luiz-Antonio dead from being shot while operating a tractor.
Officers along with the Tri-City Regional SWAT Team arrested Vargas without incident and booked him into Benton County Jail as a fugitive from justice.
----------------------------
11-26-18 ORIGINAL STORY: 
UMAPINE, OR - At about 6:40 a.m. on Monday, the Umatilla County Sheriff's Office received a report of a shooting at the Umapine Creamery on Umapine Road, northwest of Milton-Freewater.
When deputies arrived, they found a dead man identified as 35-year-old Renee Luiz-Antonio of Milton Freewater. There was evidence at the scene that showed Luiz-Antonio was shot and killed while operating a tractor.
Umatilla County detectives, along with area police departments and sheriff's offices, spent most of the day investigating and searching for evidence that may lead to a suspect and an arrest in the case.
"We have leads on the case, and are following up with our investigation," said Sheriff Terry Rowan. "This appears to be the result of a lengthy dispute between Mr. Luiz and another employee who was working at the dairy. We are not at liberty to identify the other employee at this time."
Luiz-Antonio's family has been notified.
An autopsy has been scheduled with the Oregon State Medical Examiner for Tuesday, November 27.